Meet the staff of Carver Drug Co!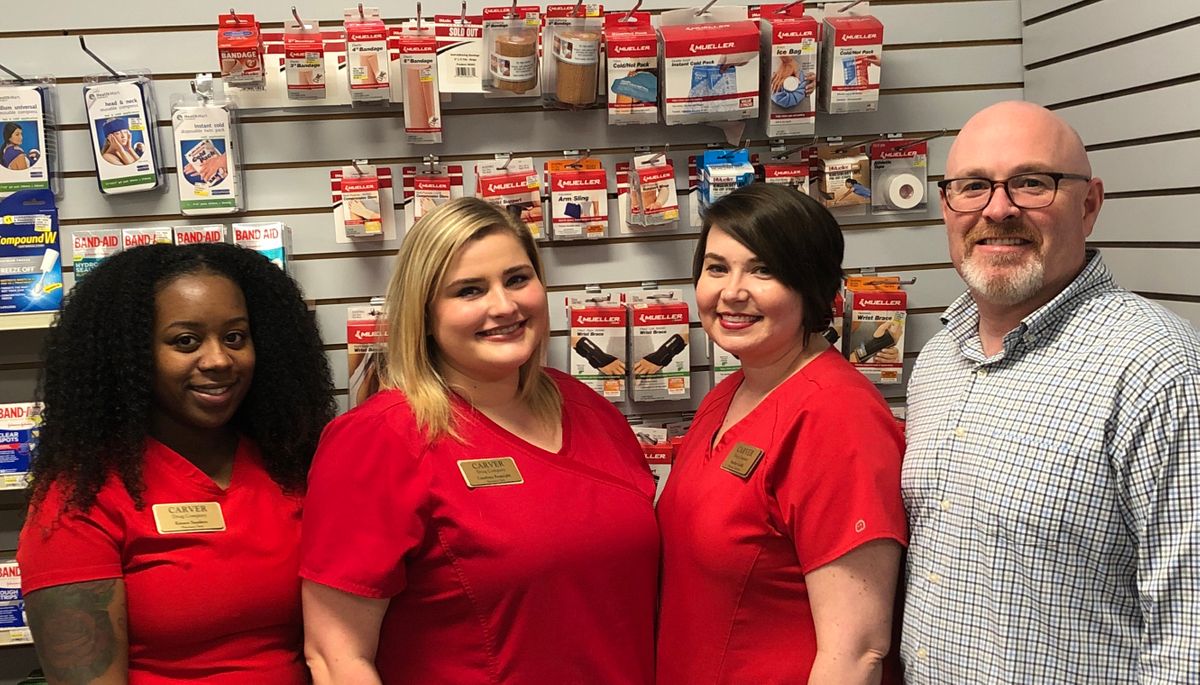 Left to right: Kieara Sanders, Courtney Boatright , Heather Griffis, & Phil Carver, Pharmacist/Owner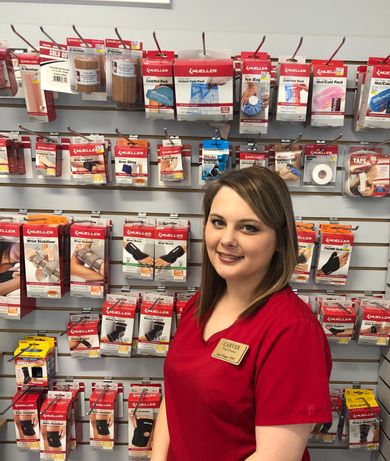 April Hipps
April has been in pharmacy for 8 years. She is EXCPT certified and loves working as a pharmacy tech and assisting all her customers. You never know who you will meet each day and always loves hearing interesting stories from customers. April graduated from Appling County High School. She is married to Kinley Hipps and they have a 1 year old son, Kyzer. April invites all her friends and family to come and visit with her at Carver Drug.
We have an awesome staff who is waiting to assist each of you.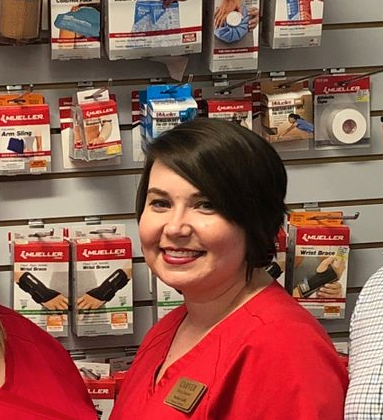 Heather Griffis
Heather has been a Pharmacy Tech for 8 years. She graduated from Appling County High School and attended Southeastern Technical College, in Vidalia, GA to be a state certified pharmacy tech. She loves her job at Caver Drug Co., and loves working with her fellow co workers. Outside of pharmacy work, she loves reading, family and any outdoor activity.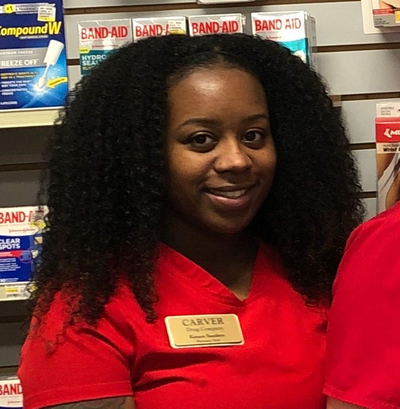 Kieara Sanders
She was born and raised in Douglas, Ga. she graduated from Coffee High School and furthered her education at Troy University in Conyers, Ga. Kieara has been a registered Pharmacy Technician for six years. She is the proud mother of three beautiful children. Outside of pharmacy she enjoys art, novels and diy projects. She ask that you come see her at the pharmacy! She loves meeting people and never forgets a name and will greet you with a smile!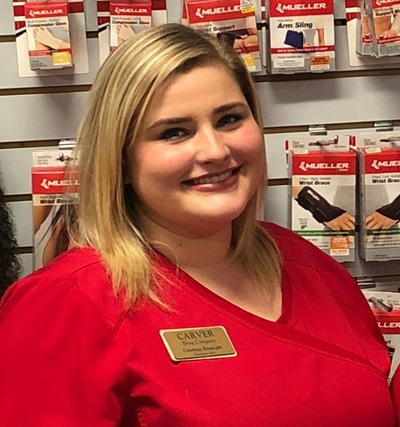 Courtney Boatright
Courtney has worked as a pharmacy tech for 7 years and loves meeting and talking with her customers. She studied Doctor of Pharmacy (PharmD) at South University School of Pharmacy and attended Appling County High School. She is married to Tyler Boatright and they have a 4 year old daughter, Olivia. She stated that she is so thankful to be a part of Carver Drug Co. & Gifts. I look forwarding to serve the community of Alma and meeting new customers. Come in and see me.
Award-Winning Team
Phil Carver, Pharmacist/Owner of Carver Drug Co. stated it was such an honor to be named the Alma Lions Club and Chamber of Commerce 2019 business of the year. Thank you to the community for your love and support and to the awesome staff for their dedication.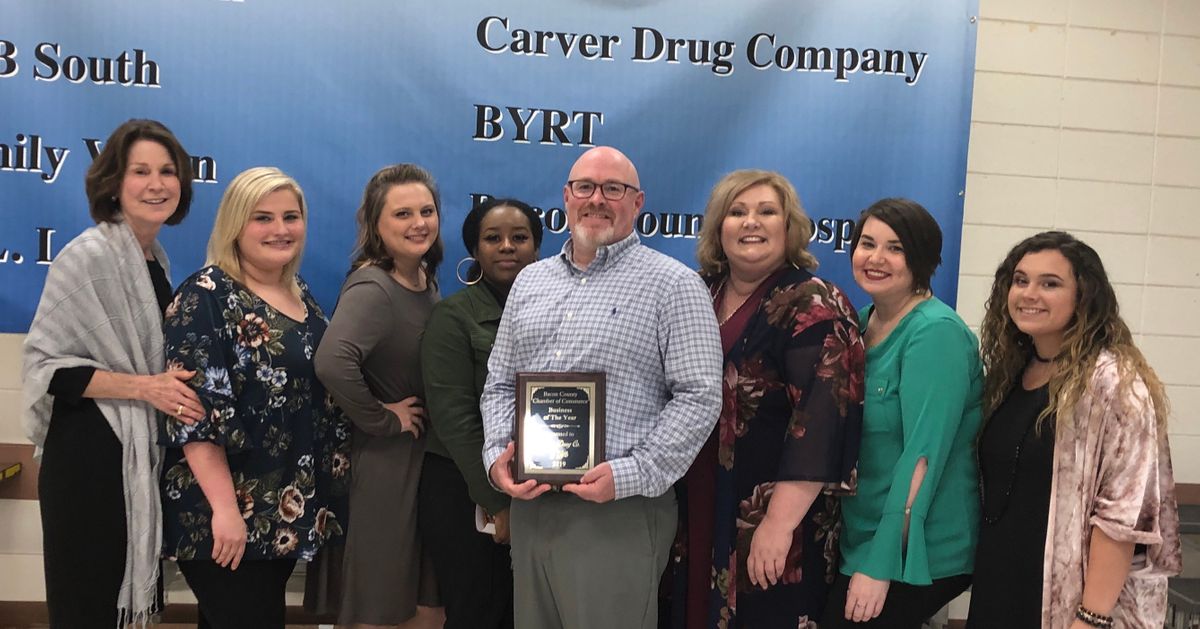 Left to right : Charlene Hall, Courtney Boatright, April Hipps, Kieara Sanders, Phil Carver, Andrea Cothern, Heather Griffis, & Josie Fulton